Hello all!
The traveling team at Esultants enjoyed getting to talk to you—together and individually—about how to use online marketing tools to reach your new and existing customers.
As promised, we have compiled your questions from the conference with our answers and resources. Our mission at Esultants is to help each of our clients with individual online marketing plans. We hope we can do the same for you as our new friends!
Do you really need to blog?
In short, no. Your online marketing plan should be as unique as your business. If you don't want to include blogging as part of your plan, you don't need to!
However, search engines do prioritize websites that are regularly updated. This means new potential customers can find you more easily. Each blog post you write for your site should solve a problem or answer a question for your customer. If you write from this perspective, your site becomes a helpful resource you can build on every year.
Here's the chart we shared that shows a 330% increase in blog visits the year after we wrote a large number of blogs for a Christmas tree farm client. Blogs work best when they are sharable, and social media posts work best for your business when they drive people to your website or your farm.

If you want a blog on your website, but just don't have the time to devote to it, we offer à la carte blog writing services to help you out as needed.
Do I need a website to have a blog?
You can host blogs on third-party sites like Blogger or WordPress.com. The best part about blogging for business, though, is that your regular, high-quality posts create traffic on your website, where readers can learn more about your business. Third-party blogging platforms do not provide the same marketing benefit as a website blog.
If you are passionate about the positive impact of real Christmas trees on the environment and want to share that with the world through blogging—write anywhere! Getting your name out as an authority and a local expert will help your business, so you could also write a letter to the editor of your local paper.
My farm location does not have a mailbox. How do I verify my Google Business?
The easiest way to verify your Google Business is a postcard to your location. However, many tree farms don't have a mailbox at their farm! Google allows some businesses to verify using a phone number, email address, or utility bill.
Esultants clients have an advantage in verifying Google Business because we set up our new websites with Search Console, making it easier to confirm a location without a mailbox. Contact our SEO specialist, Caitlin, to find out how we can help you verify.
What is a local website?
Just a way to say, "Your website is designed to reach customers in your local area." For direct-to-consumer businesses,having a website localized to your area will help you reach the people who are most likely to buy from you. With "local websites," we optimize your content and SEO so that it shows up when someone searches "tree farms near Wassau" or "cut your own tree near me."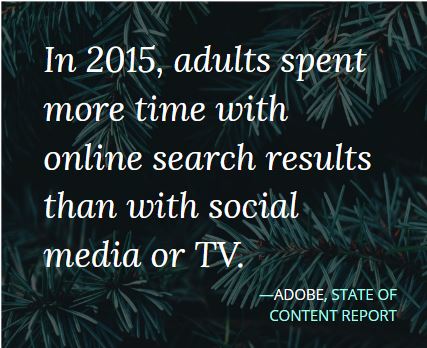 How much does a website really cost over time?
A website is like a physical business. You have to pay for a domain name (like registering your business name), hosting (like rent), and development (websites are built and remodeled like a shop). Some small businesses hobble together a combination of the cheapest options of each. The problem with that, besides low-quality, is remembering to renew with each of those providers.
Websites don't have to break the bank. If you get it set up correctly the first time, your website can actually be extremely cost-effective. We have found from clients who have switched to us from other providers, the high-maintenance costs are what became overwhelming. A benefit of working with Esultants is that we utilize a secure content management system while emphasizing training and support, so you can make changes yourself and save money—if you're willing to use your time that way. We don't force you to be dependent on us for all your ongoing maintenance.
We offer a variety of programs so you can start with a small budget and increase as you go. Talk to Jeff or call 877-553-7858 to discuss your budget and see how we can work with you.