Anyone who has been using social media for business long enough has seen the decrease in organic reach. Even if you're new to the social media marketing game, you may notice that your posts are only reaching a small percentage of your followers.
Not only is putting tons of effort into a social media presence that yields little return frustrating, it is also a bad business tactic.
Does this mean you should abandon social media entirely? Probably not.
83% of Americans have a social media account, and 48% interact with brands on social media. Users are still interested in following brands on social media; small businesses just need a new strategy to reach them.
Related: Will Facebook location pages boost your online marketing?
Localizing your social media activity in 2018 can help you reach your ideal audience with the content they relate to. Here are 5 ways to engage your local community:
1. Use Twitter Advanced Search
Twitter's Advanced Search allows you to find people discussing your industry and voicing a need right in your neighborhood.
Instead of just searching for a hashtag, username, or topic in the basic search bar, Advanced Search allows you to match Tweets with (or without) a word, phrases, or hashtags to, from, or mentioning any account. Most valuable, you can search Tweets based on your location.
This means, if you are a craft store, you can search "quilting" in your 15-mile radius and find people looking for deals.
The idea here is to be helpful, not creepy. If they are asking a question or looking for deals, you can reply with a humble, helpful reference to your business, possibly a discount. Never plug your business if it doesn't make sense and could seem invasive.
2. Comment on Local Events
Is there something happening in your local area that everyone is talking and posting about? Commenting on local events or news as your brand can remind your followers that you are in touch with what is happening in their community.
This doesn't mean you need to address every local issue, however. Stay away from political topics or anything that may isolate a segment of your audience, and as always, don't use a tragedy as a way to market yourself.
Try to keep it lighthearted and related in some way to your staff or business.
When Stephon Diggs made the miraculous touch down in the last seconds of an NFL playoff game, all of Minneapolis erupted with cheers. As a Minnesota-grown business with several die-hard Vikings fans, it made sense to post on Facebook the next day joining in the community celebration.
3. Show Support for Teams and Groups You Sponsor
If you sponsor teams or events, go beyond putting your name on the fence. Participate on social media by rooting for the team, sharing the event, and posting photos showing your support. You can also add a live video or story on social media about the event in real time.
4. Highlight Your Employees and Customers
The new Facebook algorithm is changing to prioritize content from your family and friends. As difficult as this is for hardworking brands trying to get a few organic likes, it does reflect how most of us actually use Facebook.
I would much rather see a picture of my nephew in my newsfeed than another ad trying to sell me a new laptop. But if my local coffee shop took a picture of my best friend who is a barista there, I would be interested in liking and commenting.
5. Engage with Other Local Businesses
Do you get pizza every Friday? Are you relocating with the help of your favorite professional movers? Snap a picture of the process and tag that business.
However, if you are a B2B business, you may want to be careful with this tactic. Advertising your partnership with a local client's competitor or any perception of favoritism can counteract any benefits of highlighting the local business.
Conclusion
Posting content that interests your followers has always been the cornerstone of social media marketing. As organic reach becomes harder to achieve, this tactic is vital. Creating localized content ensures you are relating to potential clients.
Pin It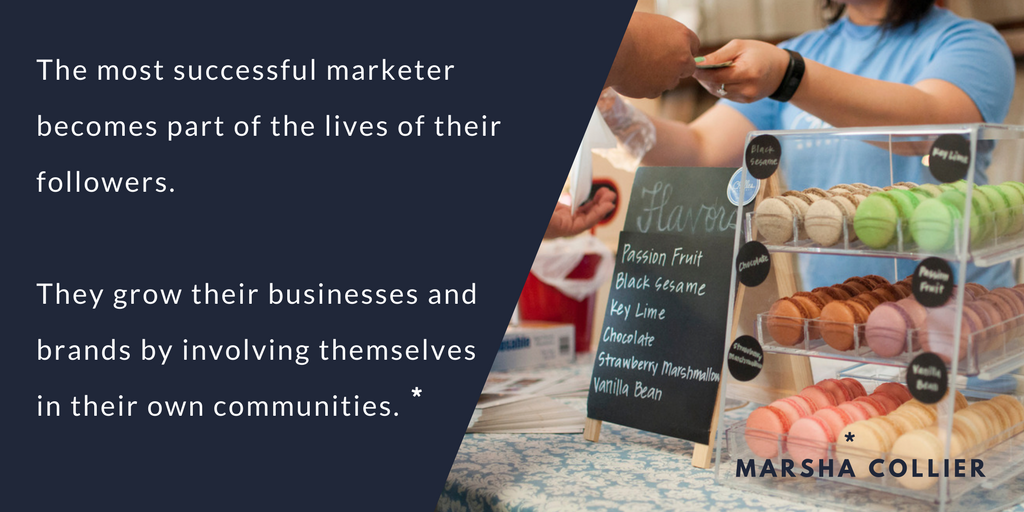 Like this article? Share it on Facebook, Tweet it, or Pin it.