In April 2014, Starbucks launched their White Cup Contest. They asked customers to doodle on their white Starbucks cups and post their creations on social media. Starbucks picked the best design to become the template for their new limited edition cup.

Within three weeks, Starbucks had received nearly 4,000 entries. The campaign created a buzz around their brand and highlighted the skill and creativity of their customers.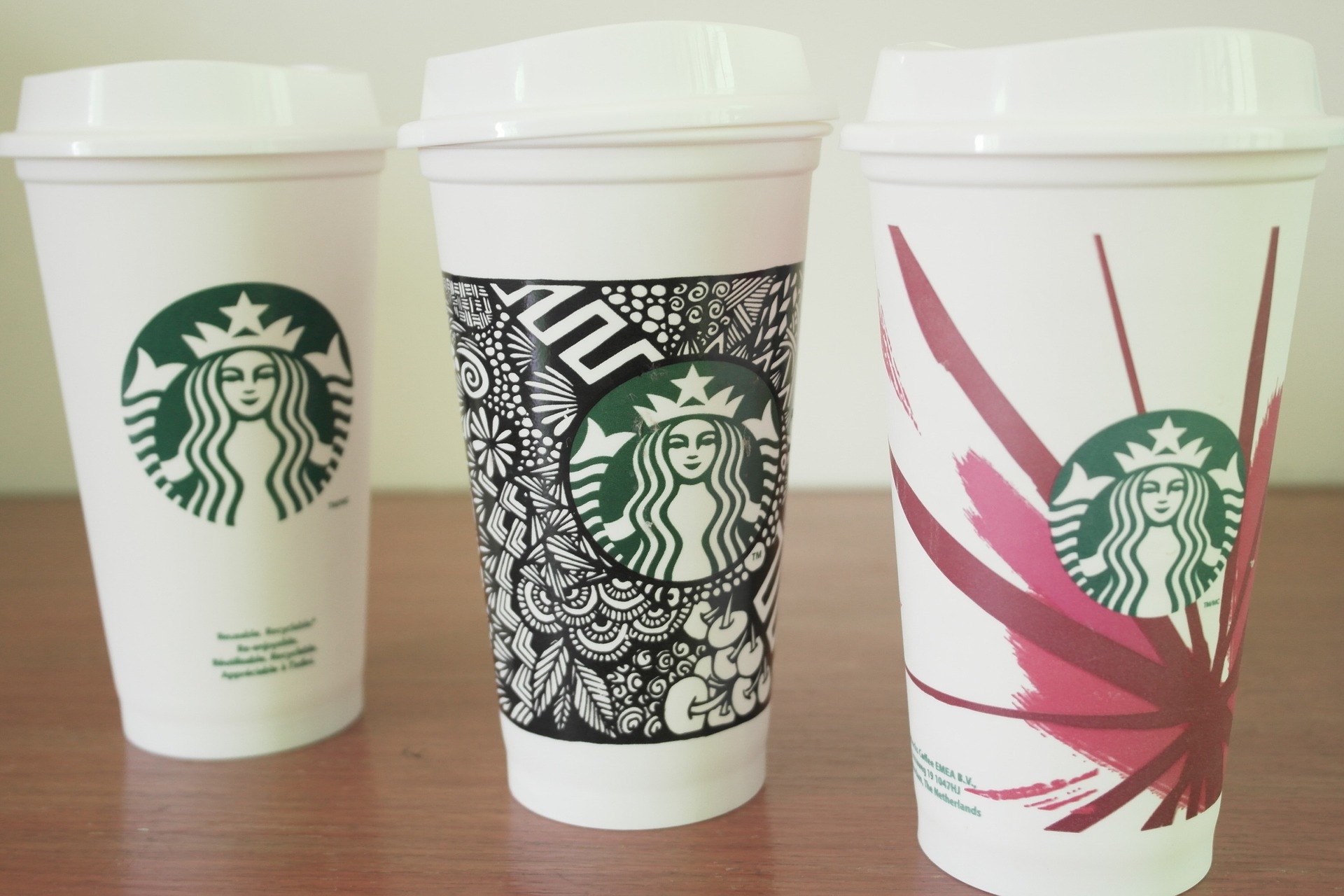 What You Can Learn from Starbucks
The White Cup Contest is a perfect example of user-generated content, or UGC, marketing.

UGC is anything a customer creates and shares; it could be a comment, picture, video, or blog post. With permission, brands can repost user content on a company's website or social media accounts to market a service or product.

In this article, we'll cover:
3 Reasons Why User-Generated Content Works, and
How to share fan content legally


Why User-Generated Content Works
Traditional advertising is becoming less and less effective as ad blockers and content curators filter out the advertising noise. Instead, consumers are turning to social media for the authentic, personal content they want to see. In fact, 93% of consumers find UGC to be helpful when making a purchasing decision (AdWeek).

UGC is a perfect way to promote your brand using an authentic voice: that of your customers.


Reward consumer participation
Sharing user-generated content highlights the passion of your biggest fans. You reward their loyalty and creative talent, and they get to become a part of one of their favorite brands.


Develop trust with potential customers
Potential customers trust other consumers more than they trust someone trying to sell something. 70% of consumers trust online peer reviews and recommendations more than professional content and copy (The Guardian). UGC brings your positive reviews to the forefront so they can be seen by new and prospective customers.


Save time and energy
As a small business, you may not have the resources to produce consistent social media content. Supplementing your regular Instagram or Facebook feed with UGC is a perfect way to improve engagement without hours of extra work.


How to Legally Repost Content
In order to share your fans' posts legally, you need to obtain explicit permission.

Digital Rights Management (DRM) protects and copyrights digital media including music, video, photos, and printed material. This means users own anything they post on social media, even if they post it publicly.


Make it easy to find your customers' UGC
Periodically browse through your fans' public feeds. If you're afraid of your brand following a potentially controversial person, then you can create private lists of your followers who tend to generate high-quality content.

If you appear at an event or launch a new product, make sure there's an established hashtag or location tag that you'll be able to search later. Tell your fans to use the hashtag for a chance of being featured on your social media accounts or website.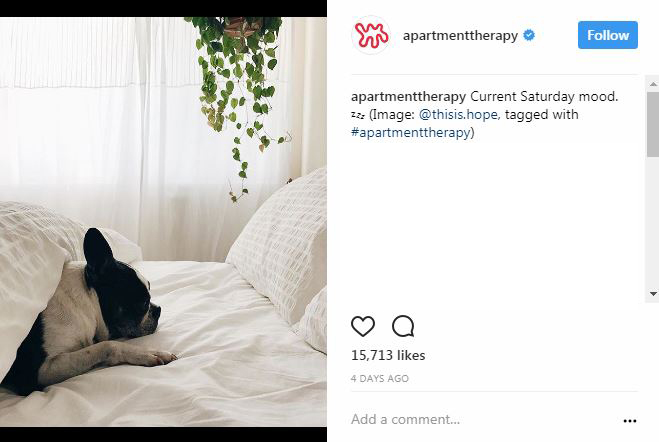 You can also search for general topics relevant to your customers' interests. However, this is a little trickier, because if the user doesn't know your brand, they might feel that you've invaded their space.

Remember: your goals are to be authentic and relevant.


Ask for permission on individual posts
When you see something relevant you would like to share from your followers or a relevant tag, comment on the post as your brand saying, "Awesome photo! We'd love to share it. Do we have permission to share it on our [social media, website, newsletter, or other channels]. Please respond with #Yes[YourBrand] to agree!"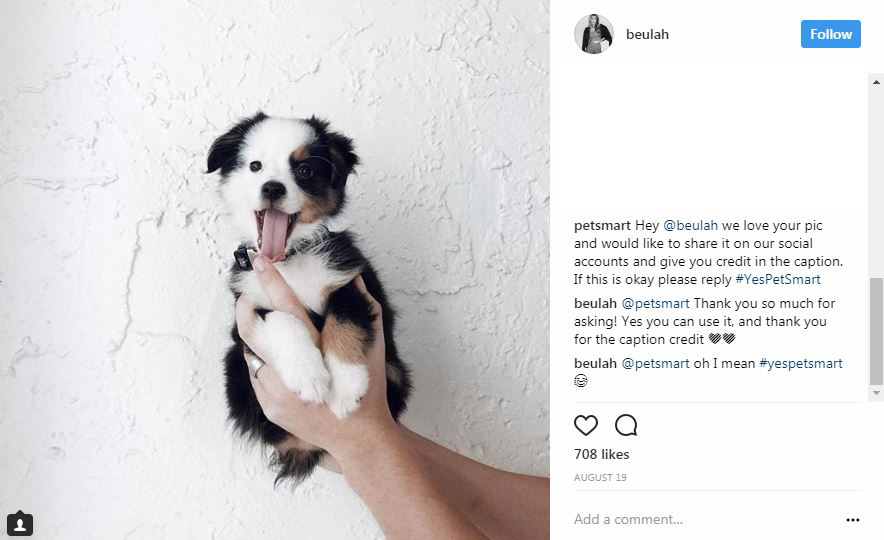 Creating a specific hashtag like #Yes[YourBrand] will help you track and find posts you have permission to reuse.

Once you receive permission, you can share the photo or video with a new caption. Just make sure to tag the original poster and give them credit for the work!

Create a hashtag campaign
Hosting a hashtag contest or campaign is an easy way to gather posts about your company with implied consent for reuse. Still, it is best to ask for explicit permission before sharing user content.

When fans begin interacting with your hashtag, comment on the best posts, requesting permission to share. Most of your followers will be happy to have their content promoted with credit. Some, though, might request payment before giving permission.


Conclusion
Word-of-mouth has always been a staple in advertising, and your fans are your brand's best salespeople. Consumers today are looking for authenticity. Highlighting the real people who enjoy your products or services fosters community. Sharing user-generated content gives potential customers a reason to trust you and a desire to become part of that community of fans themselves.


Want to know more about social media marketing?
Instagram for Small Business
Facebook for Small Business
4 Free Tools for Creating High-Quality Video
9 Different Types of Social Media Contests


You can also sign up for our newsletter to receive monthly social media marketing tips sent directly to your inbox.