Here are some of our client's new websites from the last six months! We've been working hard on each site and have done our best to integrate both the client's design and color preferences with what we know to be effective for search with SEO, copy, and navigation. Enjoy looking at our most recent projects and contact us to learn more about a website solution tailored just for you!


Burnett Plumbing
www.burnettplumbing.com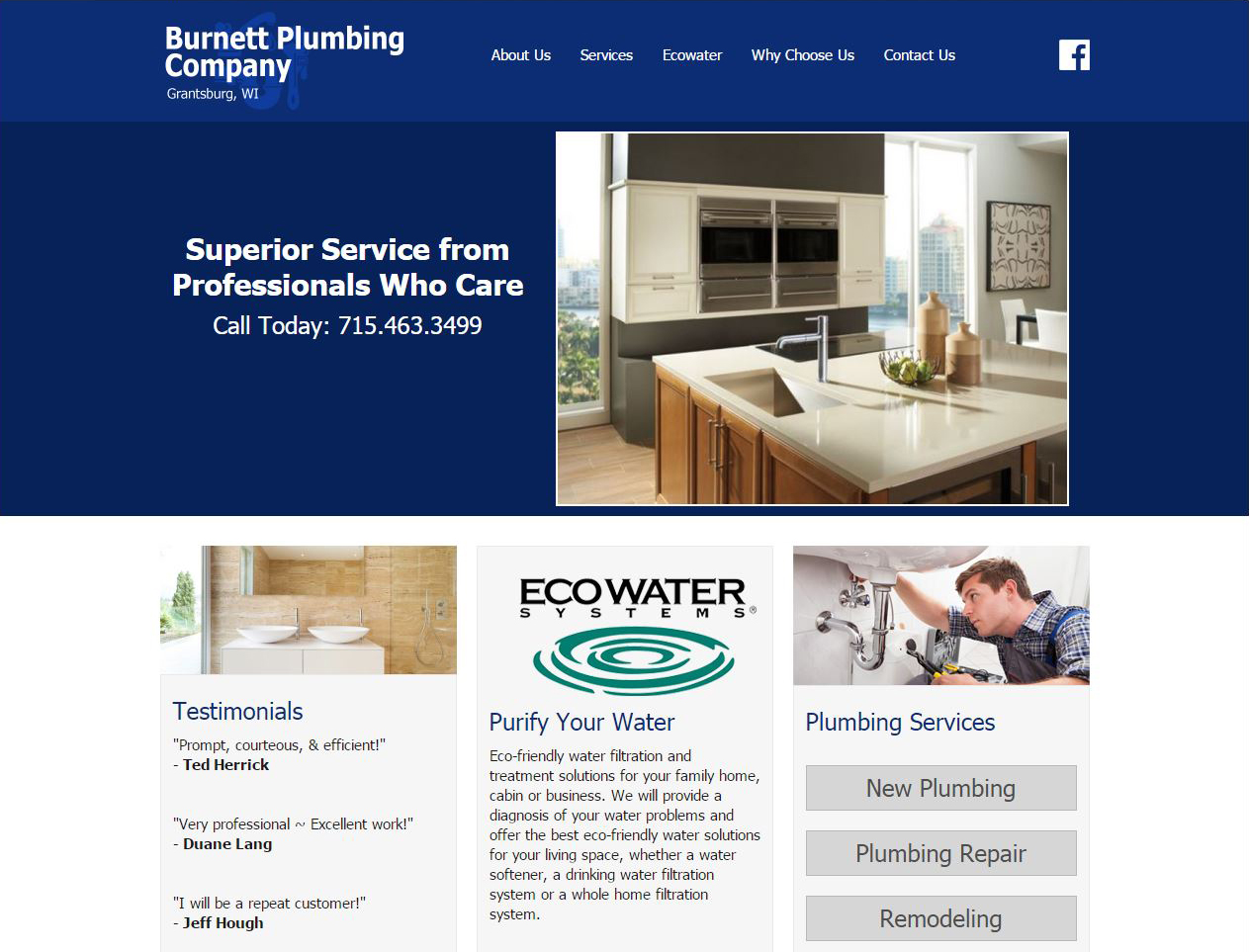 A full service plumbing contractor and water treatment contractor serving the residential and commercial markets of Western Wisconsin.


Install This Sign & Awning Co.
www.installthissign.com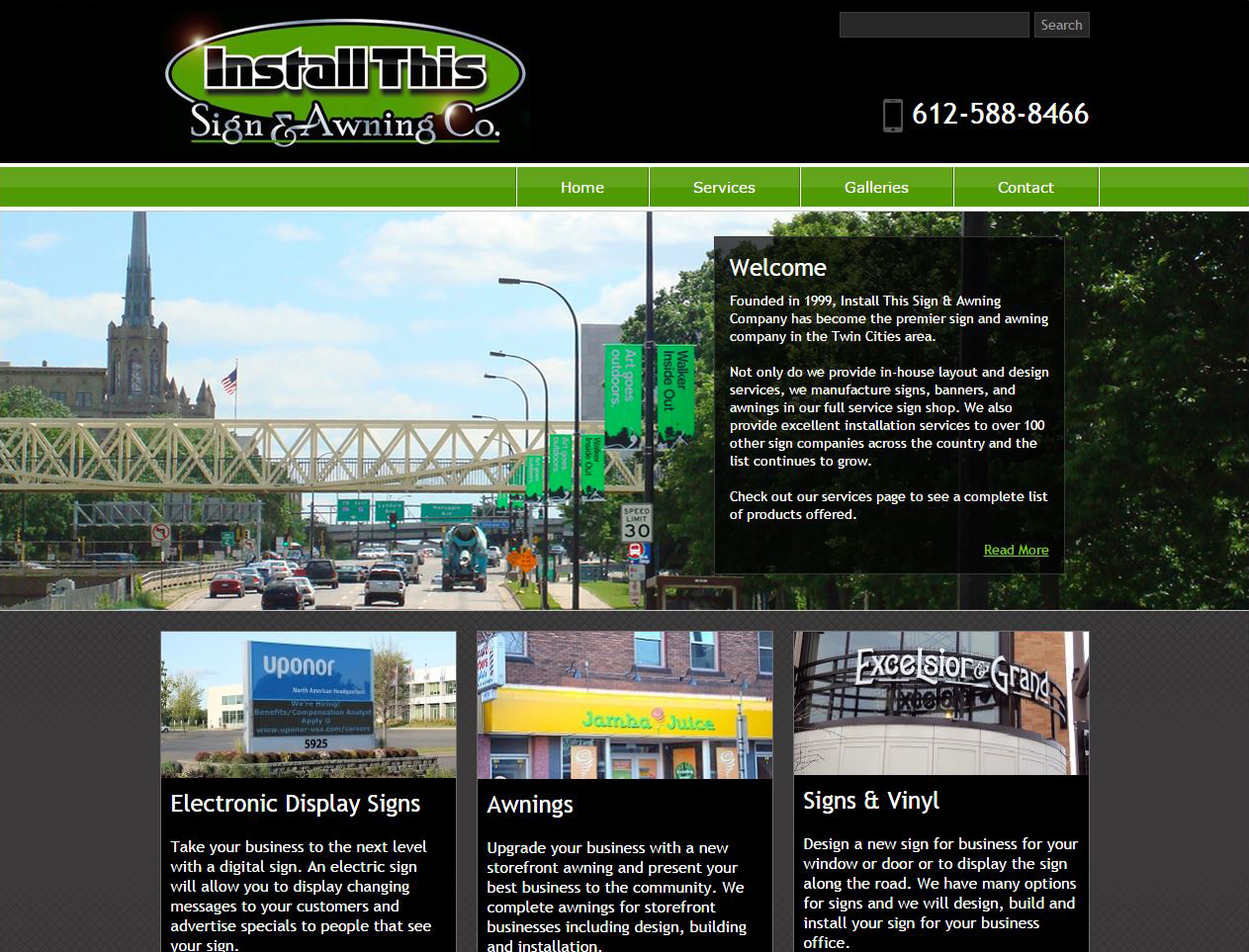 An installation and design sign company that provides a variety of services involving designing signs, repairing signs and installation signs in the Twin Cities.


Boxhaul
www.boxhaul.com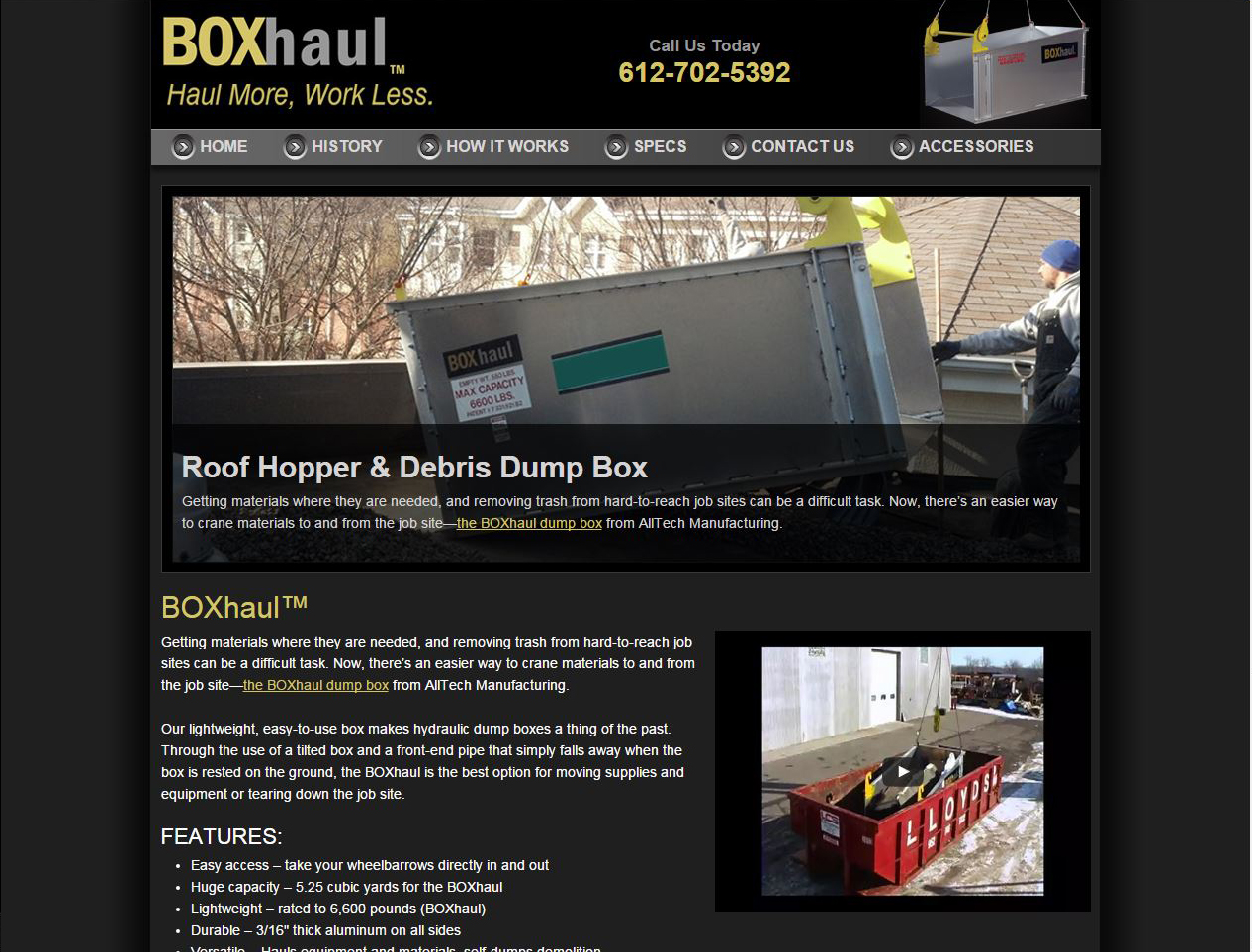 The Boxhaul dump box from AllTech Manufacturing that provides an easier way to crane materials and debris to and from the job site.


Sharing and Caring Hands
www.sharingandcaringhands.org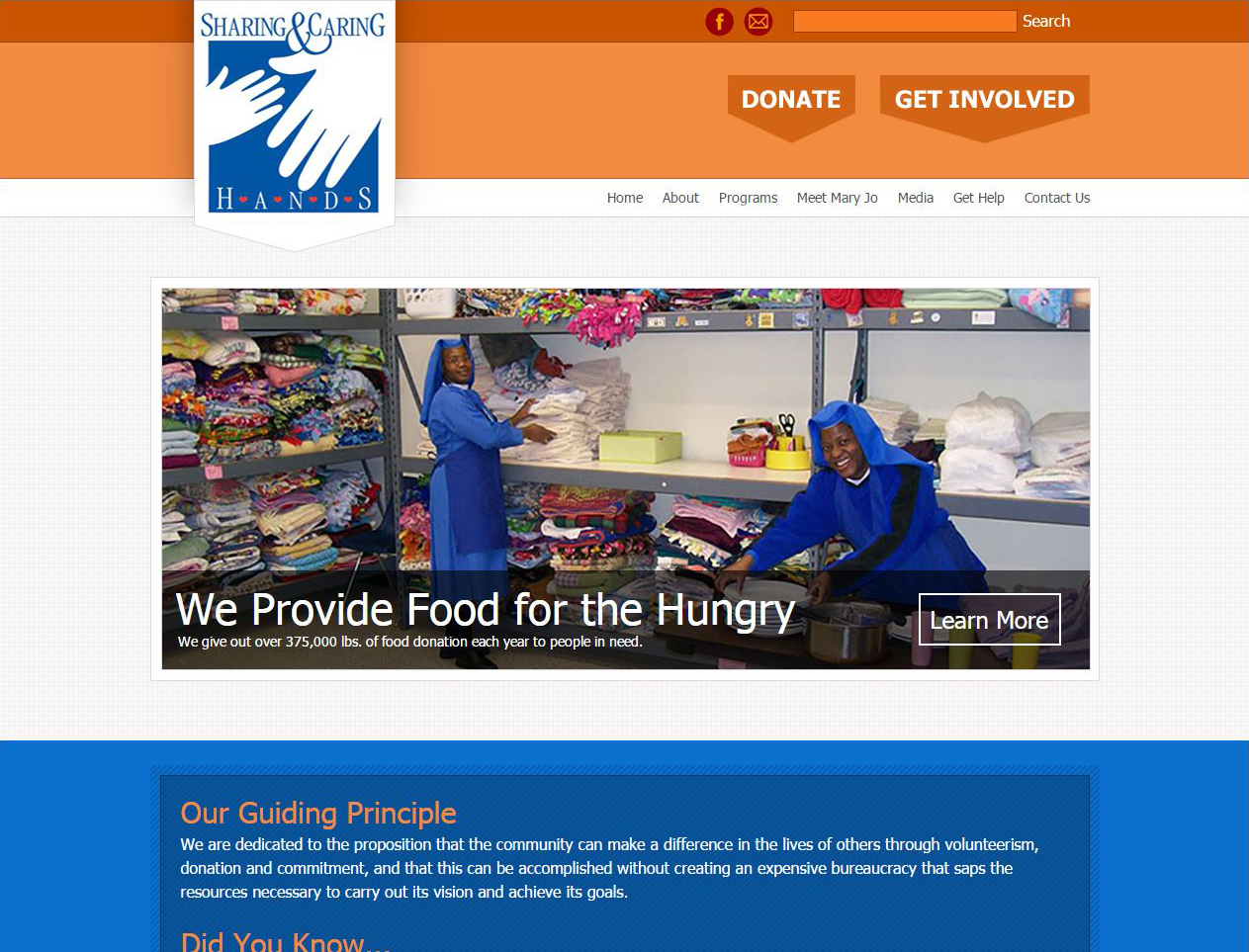 A Minneapolis nonprofit organization that is dedicated to providing a safety-net to those who cannot obtain help from the welfare system.


Alexandria Area Economic Development Commission
www.alexmn.org


A non-profit economic development commission that is dedicated to providing fair and equitable resources in the Alexandria area.


What a Hoot Quilting
www.whatahootquilting.com



What a Hoot is a quilting business that strive to make quilting fun and simpler with kits for different projects and hand-built furniture to organize and simplify the way you do quilting.


Young at Heart Dentistry
www.youngatheartdentistry.com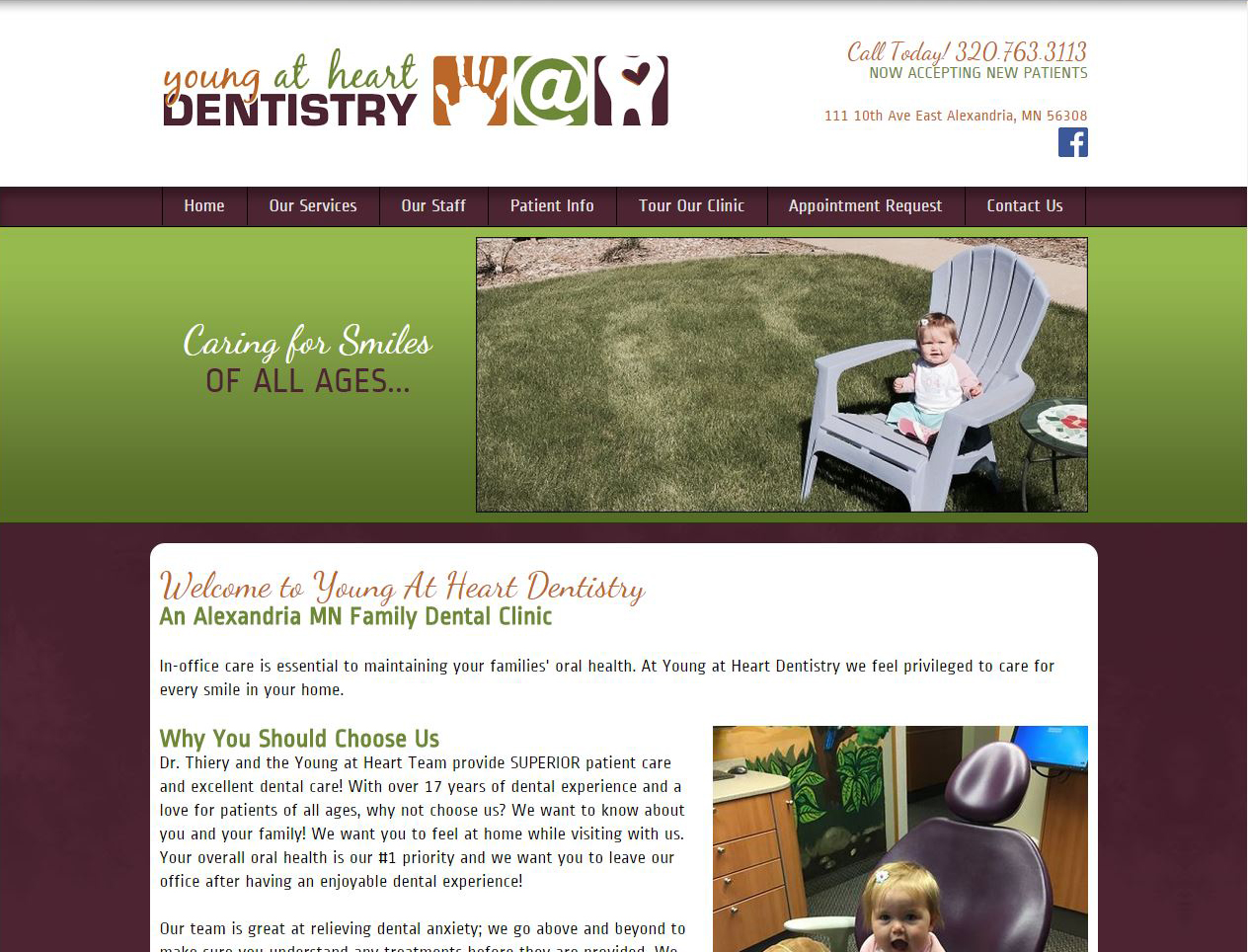 Family dental clinic in Alexandria that are invested in providing enjoyable dental service and are invested in making sure you are treated before and after the service.


Speece Thorson Capital
www.stcapital.com



A privately held money management firm located in Minneapolis, specializing in institutional and family asset management.


Thank you for viewing some of our latest work! Let us know what you liked in the comments below and contact us if you have any questions.