Google +, or Google Plus, is a social networking site incorporating personal and business interactions with real-time opportunities and tailored messages to specific groups of people. At the turn of this new year, Google + ranked second as a social network behind Facebook. This is not just another social networking site; it offers different benefits and new options that have not been offered before. The over-arching benefits include online business management and more personal customer interaction.


Online Business Management
Online business management is the supervision of your business's online presence. This includes the management of your business's website, the analytics of interaction on your website including traffic and lead generation and SEO, and the upkeep of social media profiles and interaction with customers. Through the new options offered with Google +, the online management of business will be more centrally located and easier for your convenience.


1. SEO:
Google + is the "glue that binds" search with Google's other services all in one central
location. As a part of Google, it is a platform that directly correlates with search results. Nowadays "search and social are closer than ever and personalization is not going away anytime soon" as said by Annalise Kaylor. Beyond the benefits of increasing your company's SEO through the use of another Google tool, Google + is a function creating opportunity for local establishment.

2. Search and Ripples: As a branch off of SEO, these features allow you to see what is being said about your company and how it is being shared. You can then respond and share the good comments about your company and have a good idea how your company is being portrayed online to your customers and prospects.

3. Networking: Google + provides another avenue for building your network of business contacts and leads. Organically through the connections you make with current customers and through the Communities forums (explained in detail below) focused on shared topics of interest, the opportunity to find new contacts has increased.

4. Competitive Research: Through your page, you are able to follow anyone even if they don't follow you back, like your competition. This allows you to keep tabs on news and announcements for multiple competitors all in one place. You can also see the content they post in the public Communities forums.


Customer Interaction
Many social media sites taper a business's interaction as more advertisement focused. Google +, on the other hand, has created the business interaction to mimic the personal interaction. There are some differences but the concepts and implementation are quite similar. Businesses are able to interact directly with specific customers through intentional messages, video conferencing, forum conversations, and local content.

1. Circles: This is a function that allows you to separate the customers of your business's page into different categories. The benefit of this is you can direct specific content to any or all of these "circles." For example, if you were launching a beta, you can sendinformation to your most loyal customers before everyone else.





2. Hangouts: These are video conference calls with up to 9 people plus the host. The benefits are both internal and external. Internally you could use this function to conduct meetings or trainings remotely. And externally this function could be used to conduct webinars or product trainings with more than one customer at a time.

3. Visual Focus: Google Plus is visually rather than text concentrated. This enables you to share more video and photos about your business to help customer's glimpse into your culture and business practices as well as learn more about your products and your industry.

4. Communities: This a forum, used for people with common interests to discuss and learn more about a particular topic. When you join community conversation related to your business and industry, you can showcase your expertise.


5. Local:
This aspect was formally known as Google Places and is tied with the Google Maps search. It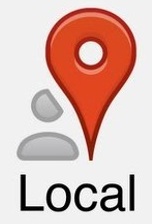 is managed and updated from your Google + Page and provides a verification of your business location and general, pertinent information about your company to people that are searching for it. This is beneficial because it ensures the searcher that your business is indeed still in business plus provides additional information about your business that they don't have to go to your website to find.

As explained by the many benefits, Google + is becoming an important integration in companies' marketing strategies. It can centralize part of your online business management and help you improve and grow your interaction with customers. Paul Joe Watson summarized Google Plus' benefits another way, "[Google +] provides new ways to organize and manage your connections." As a manager or business owner, it is as good a time as any to get on the band wagon and join Google + today. If this is the first time you are hearing about Google + and would like more information, Esultants will be writing a follow-up blog about how to utilize Google +. Contact us today with additional questions. Or if you would just like to learn more about social media in business, read our blog posts about Why Your Business Needs Facebook and Why Your Business Needs Twitter.

References
Georgieva, Magdalena . "How to Use Google + for Business." HubSpot Ebook. HubSpot, n.d. Web. 5 Feb. 2013..

"Google+ - Wikipedia, the free encyclopedia." Wikipedia, the free encyclopedia. N.p., n.d. Web. 7 Feb. 2013..

Ionescu, Daniel. "Google+ outranks Twitter as no. 2 social network after Facebook | PCWorld." PCWorld - News, tips and reviews from the experts on PCs, Windows, and more. N.p., 28 Jan. 2013. Web. 7 Feb. 2013..

Johnson, Sean. "Twitter vs. Google Plus: Why Social Media Marketing Needs Both | Business 2 Community." Business 2 Community - Building Deeper Business Relationships Through Engaging Communities. N.p., 4 Feb. 2013. Web. 7 Feb. 2013..

Popick, Janine. "What Does Google+ Mean For My Business? - VR Marketing Blog." Email Marketing & Social Media Marketing by VerticalResponse | VerticalResponse. N.p., 14 July 2011. Web. 7 Feb. 2013..

Stinson Ross, Michelle. "#SocialChat Discusses the Basics of Google Plus | Search Engine Journal." Search Engine Journal | Search Marketing Advice, News and Tutorials. N.p., 25 Jan. 2013. Web. 7 Feb. 2013..

Vernon, James. "Google+: Is It Still a Useful Tool for Online Marketing? | Business 2 Community." Business 2 Community - Building Deeper Business Relationships Through Engaging Communities. N.p., 31 Jan. 2013. Web. 7 Feb. 2013..

Watson, Paul Joe. "The Trial of Google Plus | Business 2 Community." Business 2 Community - Building Deeper Business Relationships Through Engaging Communities. N.p., 28 Jan. 2013. Web. 7 Feb. 2013..