Screenshots updated in June 2018.
Hundreds of millions of people use Facebook every day to interact with their friends, play silly games, post interesting (and uninteresting) life updates, and to hear from companies like yours.

If you have already set up a Facebook page for your business, your customers and others who are interested in you can choose to "Like" your page. This means that whenever you post something on your page, people who "Like" your page will see it.
So, how can you get more people to "Like" your page?
One easy way is to put a "Like" button on your website. With one click of the button on your site, they will start seeing all of the interesting things you post on your company's Facebook page.



Here's how to get started:
Step 1: Copy your Facebook page's URL
Go to your company's Facebook page and copy the URL that is displayed in the address bar.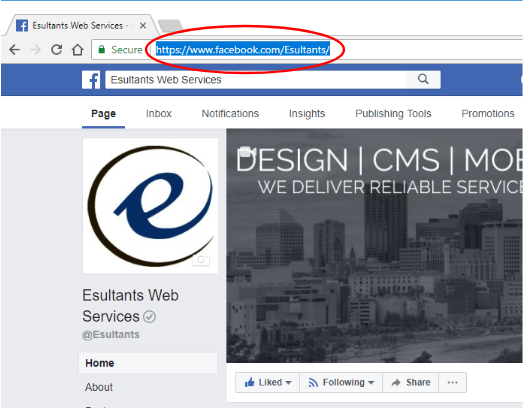 Step 3: Add your Facebook URL into the form.
Where it says "URL to Like" replace "http://developers.facebook.com/docs/plugins" with your Facebook URL you copied in Step 1.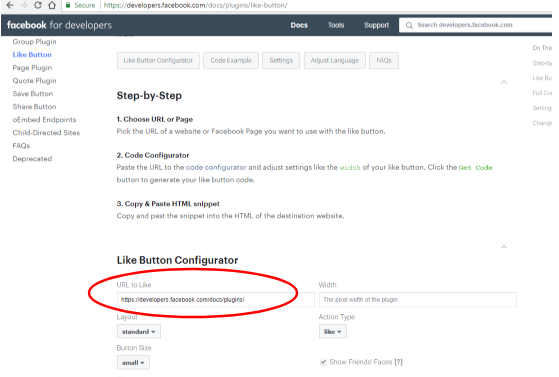 Step 4: Choose your options.
To set the width of your like button, simply put the number of pixels wide you would prefer the like button to be.

You are able to adjust the layout, the size, and the action type ("Like" or "Recommend") of your button. You can include a share button and profile pictures of friends who already like the page.
Adjust these preferences until you have a like button that best suits your needs.


Step 5: Click the Get Code button.


Step 6: Copy your Like Box plugin code.
A small window will pop up with the code for your button. Click the IFrame tab, then copy this code.



Step 7: Put the code on your site.
At this point, you have some options.
If you have a web designer who makes changes to your website for you, send this code to your web designer and tell him or her where you would like it on your site.
If you update your site on your own, paste this HTML code into the appropriate section of the code on your site.
If you're using one of our LiveEdit Aurora to update your site on your own, add the code as an HTML content type.
Congratulations! People who visit your website can now become your Facebook fan in one click.
Keep Reading
Facebook for Business: Why Your Company Needs It
How to Customize Your Facebook Preview Links