These phone books have been sitting on the porch of my apartment building for over a week. Four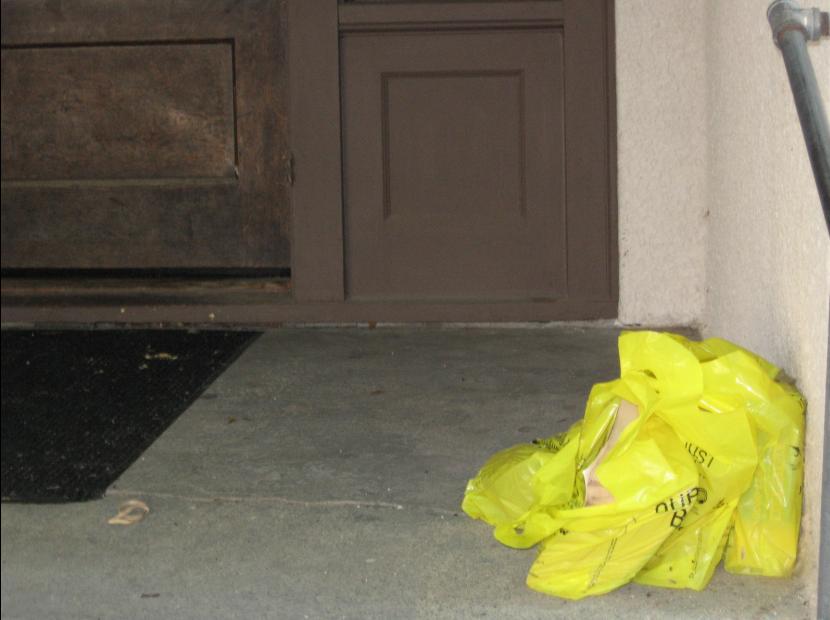 apartments in the building, four sad, lonely phone books just sitting there, most likely never to be used. That is, unless someone needs an impromptu doorstop.

So what happened?

Your phone book (if you even have one) is like Woody, from the movie Toy Story. It used to be your trusty companion when you wanted to find a place to eat, buy a new piece of furniture, or hire someone to fix your sink. Then the Internet came along.

To complete the Pixar simile, Google is like Buzz Lightyear. Even if you're still the phone book's "favorite deputy," it's easy to leave it behind in favor of some fancy search engine that seems to go "to infinity and beyond." With any piece of information just seconds away, it's understandable to leave that old phone book on the porch like some old broken toy that you're bored with.

In a way it's almost sad. I imagine that at some point in the future we'll look back with nostalgia and miss the pre-Internet times when we had to page through a phone book to find the right company, scanning past all of the businesses that tried to game the system by having a name with five A's in the beginning, before choosing the ad that stood out the most. Thanks for the memories, phone book; it's been real.

In the same way, I think we'll also miss the times when we went to an actual video store to pick out a movie, walking up and down the New Releases section looking for the right choice to settle in with for the evening. The past three movie rental stores I've been a member of have each died a slow death. And now I'm joining the millions who use Netflix and Redbox for their movie needs.

Times are changing and technology is in our faces more and more – sometimes in good ways, and sometimes in ways that make us miss the past. What can we do, other than accept (or embrace) the change?

If you're looking to attract new customers for your business, and you have an ad in the phone book, you've certainly noticed that the number of people who turn to the yellow pages when they need something has dropped drastically. But has the price of a yellow pages ad also dropped drastically? Are you getting the same return on your investment that you used to from that ad in the phone book? Chances are it hasn't, and you aren't.

The Internet is a whole new game when it comes to attracting new business, but it is ripe with opportunity. With the right website strategy, you can have a more affordable, effective way of reaching your customers: First, establish a great website. Then, put a good website promotion or search engine optimization plan in place.

We're here to help. Just look us up in the phone book and give us a call.

…or I suppose you could just contact us. Whatever's easier.