The first Social Media for Business series post,
Why Your Business Needs Facebook
shared that Facebook is beneficial for your business because it helps attract new customers, increases consumer knowledge of the industry, and creates an open communication platform. Many small businesses know they should utilize social media in order to increase reach and generate more leads but are lost about how to do that. This blog post will address a basic overview of how to set-up your business page, what to post to attract and sustain customer interaction, how often you should post, as well as a few general tips and reminders.
Sometimes the easiest way to learn about something is just to ask. In a survey on Facebook about how businesses could utilize Facebook more, a few users shared their responses.
Mackenzie:
"…
I don't really look at businesses on Facebook unless there are coupons or some sort of incentive to do so…"
Kenzie:
"I agree [with Mackenzie]… I also sometimes look to see what the business is all about if I see others posting about it."
Colin:
"One of the challenges is determining how often to post for these companies- too often becomes annoying, whereas too little means I won't pay much attention."
Jake:
"Of the [business pages] I have [liked], I generally [like them] to keep up to date with events or find out if there are any changes coming, if they are introducing any new products. (coupons are certainly nice as well) Personally I think the business pages that are run best are ones that on some level engage with their community…that engagement can be done in different ways [such as] sharing pictures/video people sent in using their product for instance."
Now you have an idea of what customers are looking for in your Facebook page, and you can follow the below steps and suggestions to improve your fan base and reach.
Business Page Set-up
1.
Create a new Business Page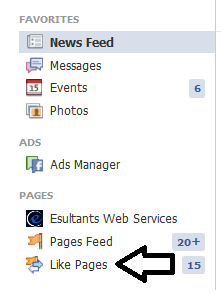 2.
Choose the business category that most accurately depicts your business and name your page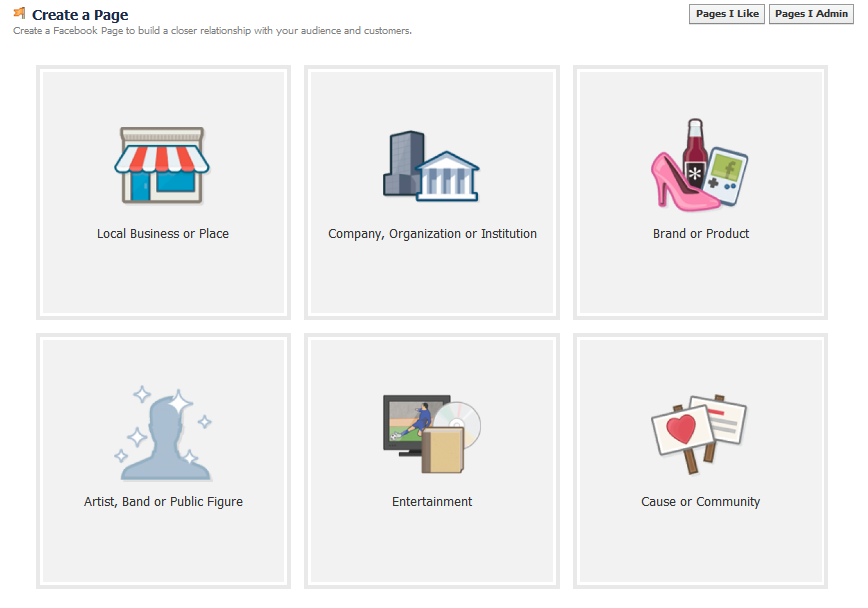 3.
Choose your Profile picture – typically your business logo
4.
Write a short description about your company's services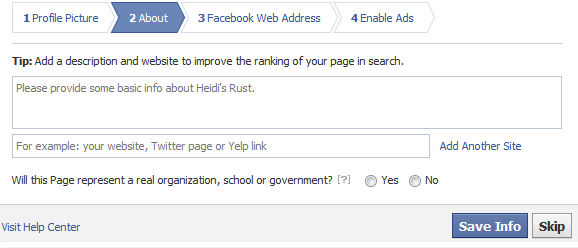 5.
Add a cover photo – have it be representative of your brand and do not include calls-to-action, product/pricing, or contact information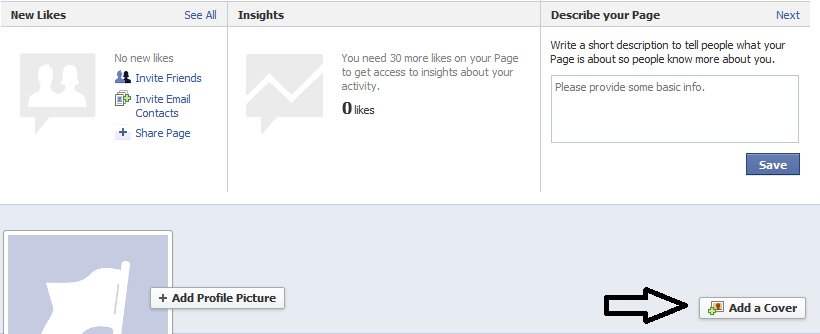 6.
Choose apps relevant to your business and industry to display under cover photo (ex. Likes, videos, photos, calls-to-action, etc…)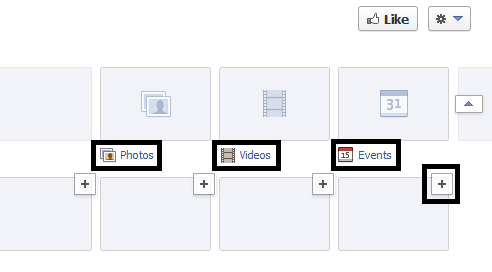 7.
Update Info – complete all information in this section and save changes when finished.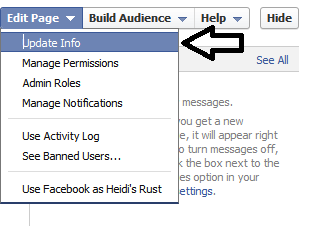 You can also change preferences and settings by using these tabs as well.
8.
Add Milestones of your company's most important historical events such as foundation date, awards, special events, and anniversaries which will increase brand awareness with fans.
9.
Claim web address for company – typically company name. There are two ways to do this, first is in the initial set-up at Step 3: Facebook Web Address and second is in the Basic Information section under Username.


What to Post to Attract & Sustain Customers
Encourage customers in store, on your website, other social media sites, and personal Facebook friends to like your Facebook Business Page
Content of post – get your point across quickly (between 80 – 250 characters), include full-length URLs when able, and include response questions at the end if applicable
Encourage peer-to-peer interaction—your most active users are your key influencers
Brand stories or employee stories are easy for fans to share and spread the word about your
company
Post company specific information and external content – intent is to generate conversation because without conversation your page is pointless to return to

Add photos and posts that show your fans that real people work at your company
Provide Facebook fan exclusive promotions either on-going or recurring calls-to-actions (poll, quiz, video/photo contest, etc.)
Include educational links to relevant articles or internal content (webinars, blogs, and videos)
How Often Should You Post
Promotions – the frequency of promotions varies depending on the industry you are a part of; in order to find the best frequency for you (daily, weekly, quarterly) review competitor and industry leader Facebook pages for inspiration
Daily postings – frequency dependent on your industry, level of engagement among fans, time of day, and number of fans
Insights – when first starting out, post a couple times a week up to once a day until you have a large and involved following, then increase number of daily posts; you do not want to bombard or annoy your new followers with too many posts
Tips and Reminders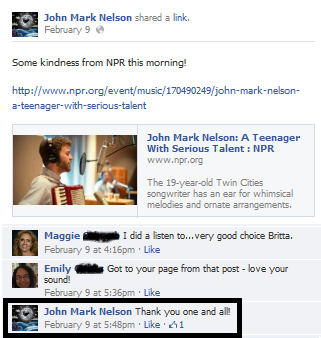 Reply to customer posts and inquiries, within 48 hours of posting, with appropriate responses to questions and negative feedback
Keep the "voice" of your company and brand consistent between your website and social media sites
Remember Facebook is very visually focused – post relevant videos and photos often because fans respond more to visual posts
Your businesses is now ready to provide relevant, insightful product and company information on a regular basis to customers and provide an avenue for customers to interact with the business and each other. Try refreshing or creating your Facebook business page and let us know how we can help by
contacting us
!
"Build Your Page." Facebook for Business. Facebook, n.d. Web. 13 Feb. 2013..Georgieva, Magdalena . "New Facebook Business Page Timelines." HubSpot Ebook. HubSpot, n.d. Web. 12 Feb. 2013.Gonzalez, Carlos. "Take Your Facebook Strategy to the Next Level (Part I) | The Involver Blog." The Involver Blog | The Web's Most Trusted Social Marketing Platform. N.p., 26 Sept. 2011. Web. 18 Feb. 2013..Gonzalez, Carlos. "Take your Facebook Strategy to the Next Level (Part II) | The Involver Blog." The Involver Blog | The Web's Most Trusted Social Marketing Platform. N.p., 4 Oct. 2011. Web. 18 Feb. 2013..Paul, Stephen. "5 Social Media Marketing Tips to Increase User Engagement | The Involver Blog." The Involver Blog | The Web's Most Trusted Social Marketing Platform. N.p., 7 Oct. 2011. Web. 18 Feb. 2013..